Bedside Runner - Floral Boho
Regular price

Rs. 3,300.00

Regular price

Sale price

Rs. 3,300.00
**
KASHMIR - DESH KA DHAGA **
A floral boho rug typically features a design that incorporates various floral patterns and colors that are often found in bohemian-style decor. The colors used in the rug may include bold and vibrant hues such as magenta, deep purple, turquoise, or mustard yellow, or they may be more subdued and earthy tones such as sage green, burnt orange, or terracotta.
The floral patterns on the rug may be abstract or realistic, and may feature a mix of different types of flowers such as roses, daisies, peonies, or wildflowers. 
Overall, a floral boho rug can add a playful and eclectic touch to any space, and can help to create a relaxed and inviting atmosphere in your home.
Its intricate design and vibrant colors draw your eyes in and create a warm and inviting atmosphere that makes you want to kick off your shoes and sink your toes into the plush fibers. With its timeless elegance and unbeatable comfort, this living room rug is the missing piece to complete your dream home.
Dimension : 65 inch  by 22 inch 
Share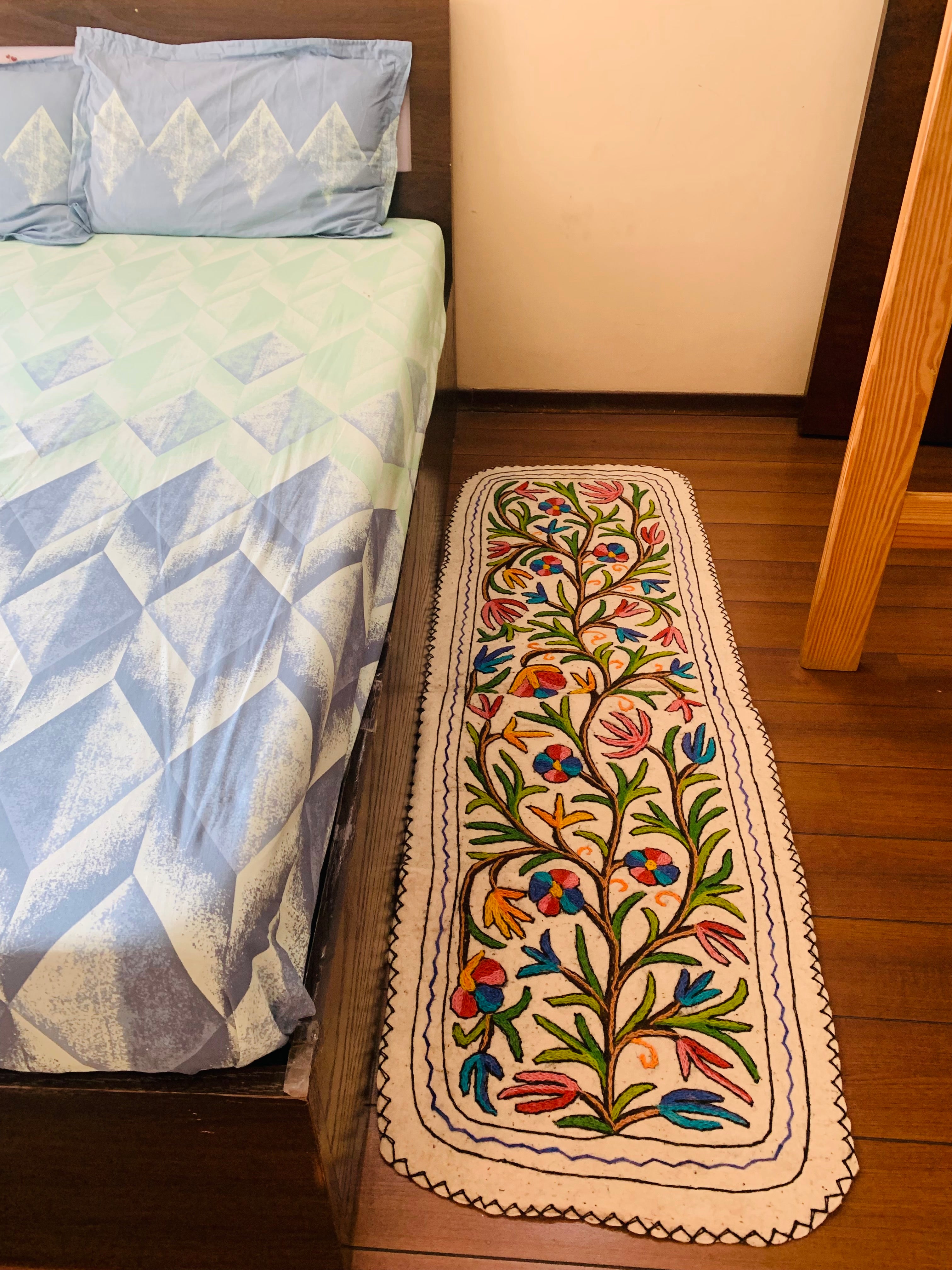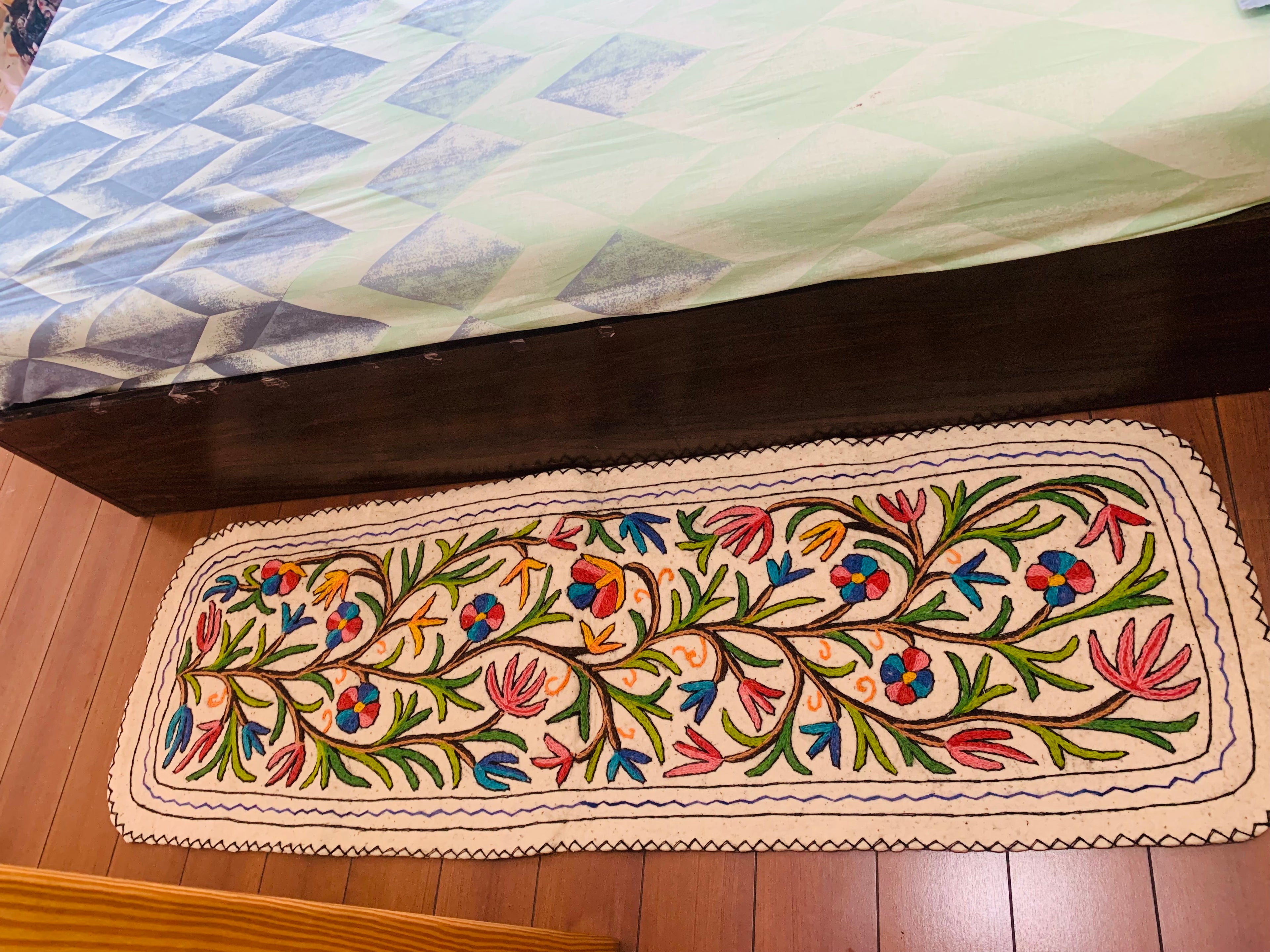 Why Swadeh
Handcrafted Ancient Indian Art

By buying Swadeh's eco- friendly products you are directly supporting the livelihoods of Indian artisans

Unbeatable Quality

Handmade pottery made of locally sourced 100% organic soil as raw material.

Delivery To Your Door

Swadeh guarantees a seamless ancient and traditional shopping experience handcrafted for our customers